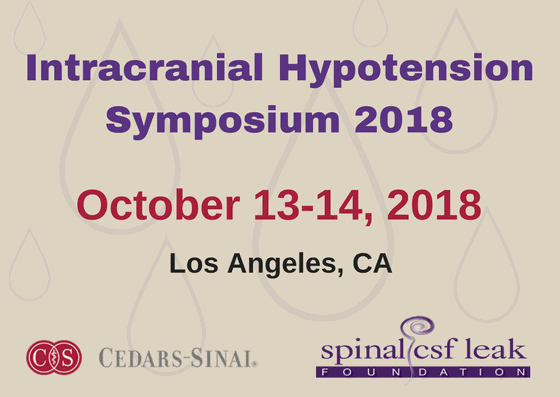 Planning for the Second Annual Intracranial Hypotension Symposium is underway for 2018!
It will be hosted once again by Cedars-Sinai in partnership with Spinal CSF Leak Foundation.
The tentative date is October 13-14, 2018.
It will be held in the Los Angeles area.
Stay tuned for more details!

Please HELP to build on the success of Symposium 2017 and consider a CONTRIBUTION to help fund Symposium 2018.