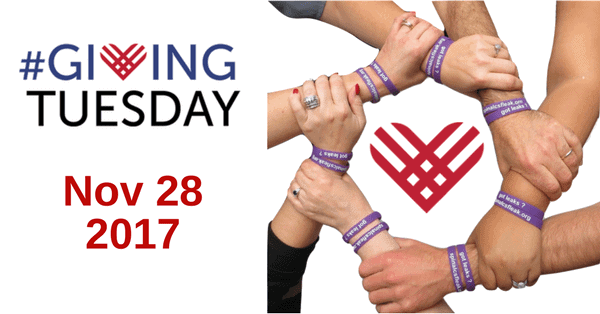 From NOW thru to this #GivingTuesday, our goal is to raise $20,000 to support Symposium 2018.
The first annual Intracranial Hypotension Symposium on October 14, 2017 was a huge success! Experts, healthcare professionals, patients and caregivers gathered together to share their expertise and experiences and to learn from each other.
Momentum is building:
• greater awareness (and shorter diagnostic delays)
• more clinicians interested in the diagnosis and treatment
• more publications
• more research
YOU can help keep up the momentum by donating NOW + until #GivingTuesday
GREAT NEWS! A generous donor will MATCH donations up to $10,000 !
Help us to reach our target of $20,000 !
If you prefer to mail a donation check, you may make a check payable to "Spinal CSF Leak Foundation"
Remember to include your full name and address so that we can mail you a receipt for income tax purposes.
Mail to:
Lisa Perryman
Treasurer
Spinal CSF Leak Foundation
8840 North 7th Avenue
Phoenix, AZ 85021