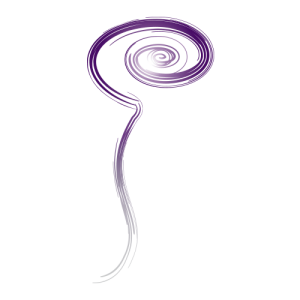 The Spinal CSF Leak Foundation was established in 2014 by individuals affected with spinal CSF leaks.
We were involved in setting up and maintaining an online forum for education and support.
With the formation of a 501(c)3 non-profit health advocacy foundation, we expanded our efforts in education for both patients and health care professionals, as well as in raising funds for research.
We are here for YOU!
MISSION
We seek to reduce the suffering of those affected by spinal CSF leaks.
HOW?
• Education of general public: Raise the level of awareness of spinal CSF leaks, diagnostic challenges and treatment options.
• Education of health care professionals: support and provide professional education on all clinical aspects of spinal CSF leak.
• Support those affected by spinal CSF leaks: Provide every person with a spinal CSF leak and their families/caregivers access to compassionate, high quality and consistent informational and emotional support.
• Empower the spinal CSF leak community: Position the Spinal CSF Leak Foundation as the leading voice and most trusted source of information about the condition. Inspire volunteer engagement.
• Make research happen: Fund research and facilitate collaboration of researchers/NIH/institutions/industry to increase research on the epidemiology, causes, diagnostic testing, treatments and outcomes of spinal CSF leak.
ABOUT OUR LOGO
The color purple was favored by a group of fellow spinal CSF leakers to represent the cause. Purple has been used by a few neurologic disease health advocacy groups, as well as by the Marfan foundation. (Marfan syndrome is one of the heritable disorders of connective tissue that predisposes to spinal CSF leaks). In addition, purple is the color of the crown chakra in energy medicine, located in the head and related to spirit. Many patients with spinal CSF leaks describe feeling drained of their spirit.
The color gray represents the dura and brain.
The brain and spine icon is recognizable as such and recognizes the spine as the source of the problem and the effects on the brain from loss of CSF volume.
The swirl in the head is also an energy vortex.
The brush stroke of the brain and spine impart a sense of flow, reflecting the flow of CSF.
"spinal csf leak" in lower case is more contemporary but also represents the limited ability of sufferers to be upright.
The small caps block for "foundation" is intended to give a sense of strength.
BOARD of DIRECTORS
– listed alphabetically –
Jayne Barsic, DPT
Crown Point, IN
Stephanie de Haan, BNSc, RN, MBA
Toronto, ON
Connie Deline, MD
Vice-President & Secretary
Camp Hill, PA
Lisa Perryman, RTRP
Treasurer
Phoenix, AZ
Michael Zetz, DDS
President
Charleston, SC
One of our board members prefers to remain anonymous at this time.
MEDICAL ADVISORY BOARD
– listed alphabetically –
David Adams, MD
University of Miami, Miami, FL
Ian Carroll, MD, MS
Stanford University, Redwood City, CA
Connie Deline, MD (Chair)
Camp Hill, PA
David Dodick, MD
Mayo Clinic, Phoenix, AZ
Deborah Friedman, MD
UT Southwestern, Dallas, TX
Linda Gray-Leithe, MD
Duke University, Durham, NC
Peter G. Kranz, MD
Duke University, Durham, NC
Charles Louy, PhD, MD, MBA
Cedars-Sinai Medical Center, Los Angeles, CA
Marcel Maya, MD
Cedars-Sinai Medical Center, Los Angeles, CA
Wouter Schievink, MD
Cedars-Sinai Medical Center, Los Angeles, CA
Stephen Silberstein, MD
Jefferson Headache Clinic, Philadelphia, PA
In Memoriam:
Bahram Mokri, MD of Mayo Clinic, Rochester, MN
Served from 2015-2017
EMAIL US
staff@spinalcsfleak.org
CONTACT US